Cool Repair can offer services to meet all your requirements, from in-depth freezer calibration and efficiency reports to general health checks, we can also tailor our service plans to meet individual client needs prior to our engineers attending site.
We are proud to offer a 24/7 national breakdown service and aim to offer a 4-6 hour response time, we are experts in our field and provide an unparalleled level of service and support. The Cool Repair engineering team are also certified according to UK and European laws as Ultra Low Temperature Refrigeration specialists, F-Gas certified, as well as being members of the Institute of Refrigeration RefCom and the Air Conditioning Industry Board.
Take a look at the different contract types we offer below…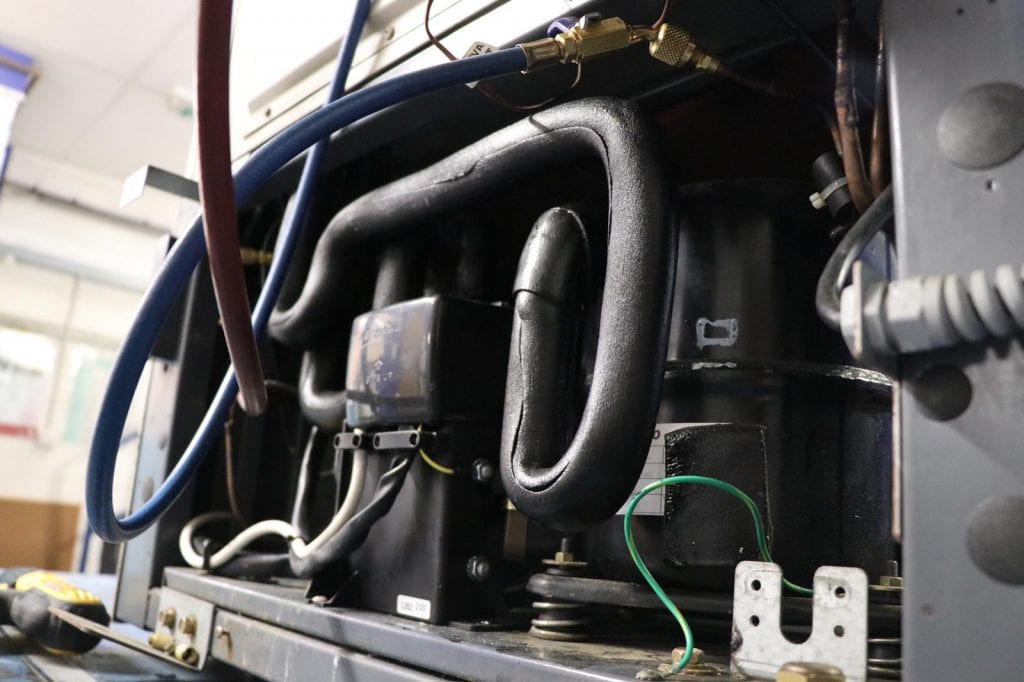 Cool Repair's most rudimentary service involves a basic operational check and visual inspection, followed by cleaning the filter and air condenser allowing the freezer to operate efficiently. The engineer will also highlight any major faults that need immediate attention.
Health Check Plus is a cost-effective way to make sure your unit is running in a healthy environment and that any potential risks to failure are identified by our engineers. It includes a more detailed inspection of critical components Cool Repair has identified as most likely to fail. The Cool Repair engineer will identify any major problems as well as highlight potential faults that may need remedial action in the future.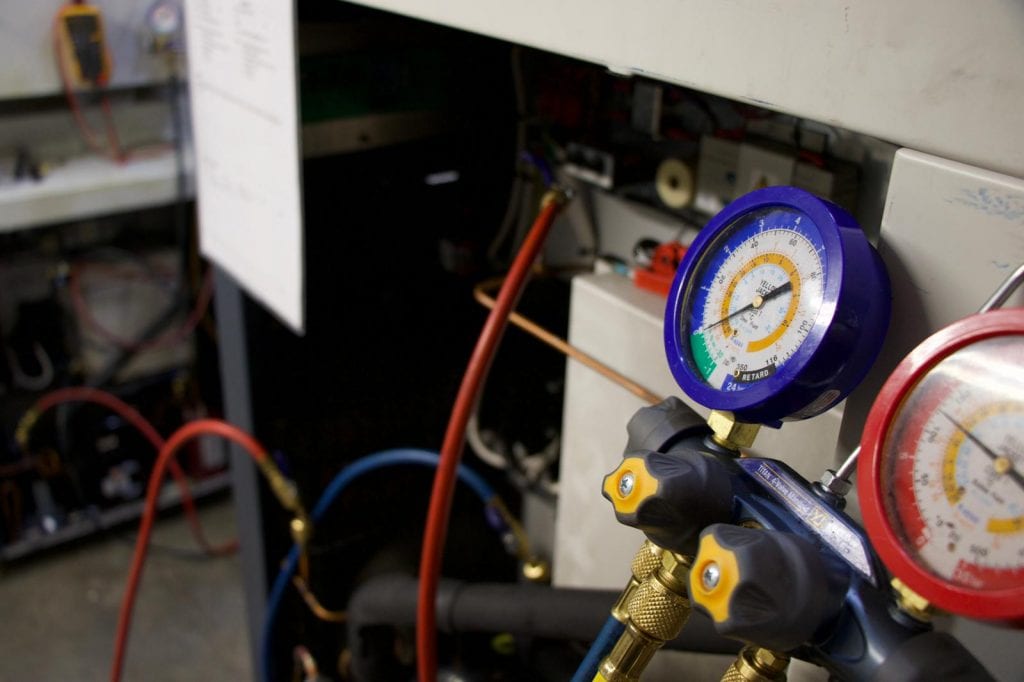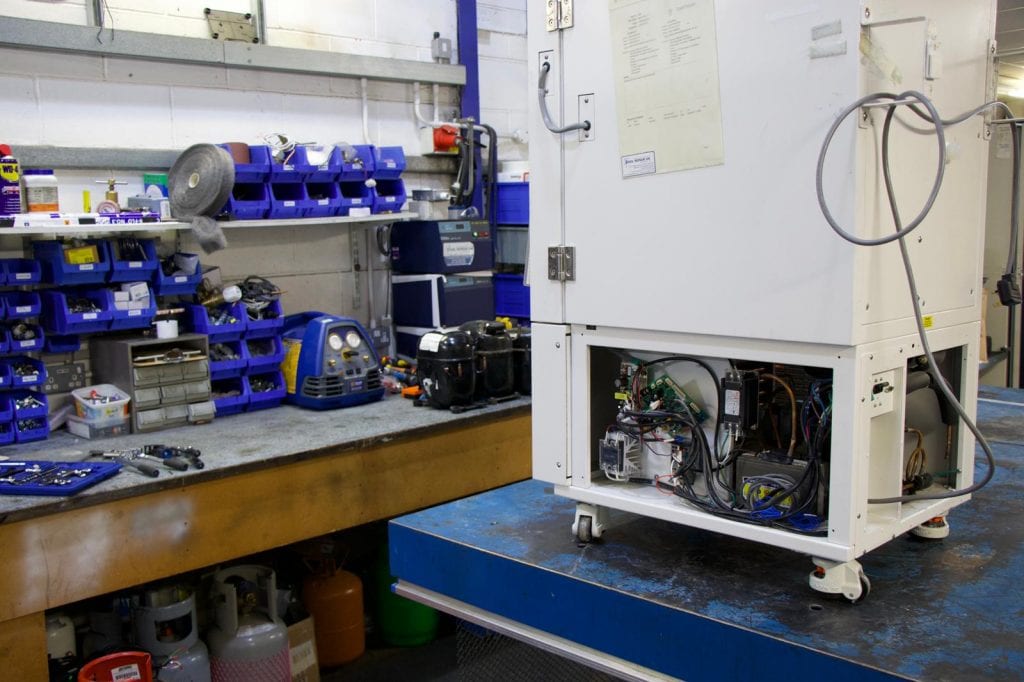 Complete Refrigeration Service
This is the most in-depth service at the best possible price. Complete Refrigeration Service ensures the unit is running at its peak performance mechanically and efficiently. Internal probes located around your freezer compartment can also identify warm/cold spots allowing engineers to calibrate the temperature readings precisely.
Many laboratory and medical practices, i.e.: Tissue banks, are covered by strict regulations which include the need for regular servicing and calibration of critical equipment. Freezers holding such valuable samples can be calibrated during your annual service and Cool Repair will issue a calibration certificate along with the detailed service report. All instruments used by Cool Repair for calibration of the freezers are certificated to UKAS and MHRA standards.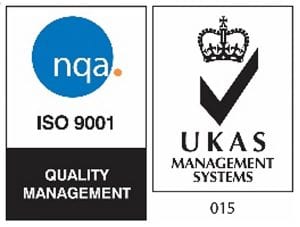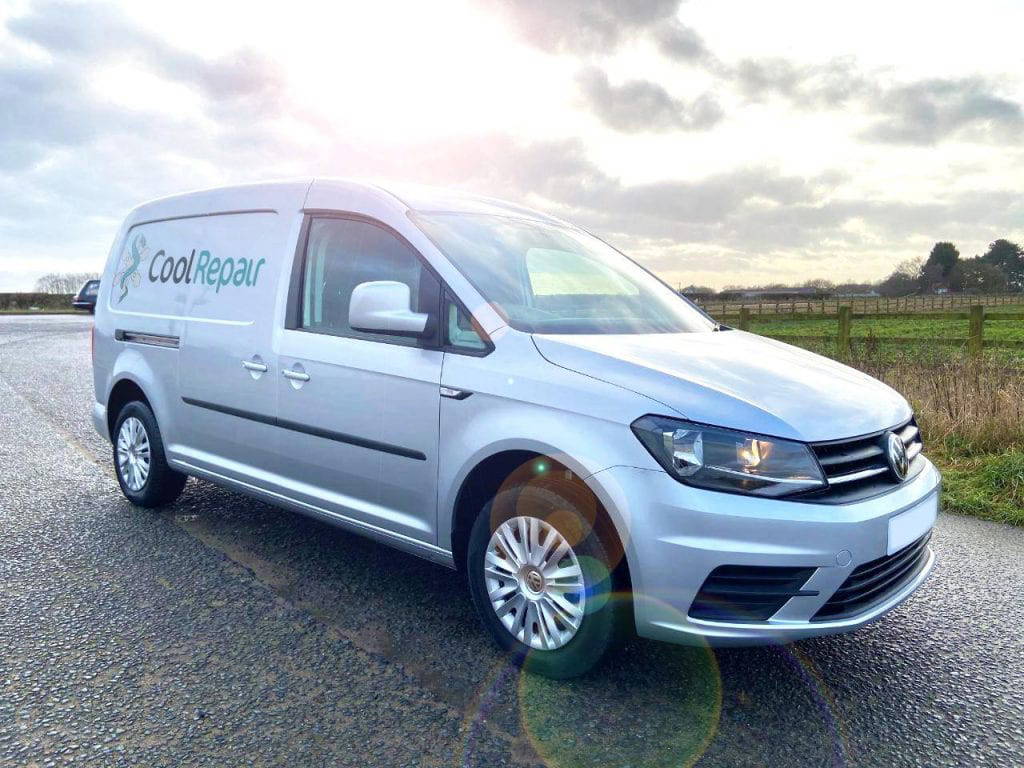 Our call out service is available between 8am and 5pm. If your freezer is starting to malfunction, or a non-essential component has broken, one of our engineers will be at your facility as soon as possible. If you have a contract with Cool Repair, you will always have priority, according to the times specified. However, if your freezer suddenly breaks down out of office hours, there is a 24-hour emergency call out service available at evenings, weekends, and bank holidays.
To prevent the stress of losing valuable samples, having a backup freezer on site is another option. You can either hire a freezer or buy an older but technically sound cabinet, both of which are available from us.
During a call out, Cool Repair's experienced engineers can often carry out minor or emergency repairs quickly onsite, saving time, money and your samples. On occasion, faults may require the freezer to be brought into the workshop to be inspected in more detail.
Certain tests that need to be run to ensure that the freezer is safe to use require we bring freezers to be repaired in our workshop to comply with F-gas law, as a health and safety precaution and to cause minimal disruption to the client.
Should the freezer require relocating to our workshop for repair, we organise all aspects of this, including transport and a back-up freezer during the repair if required.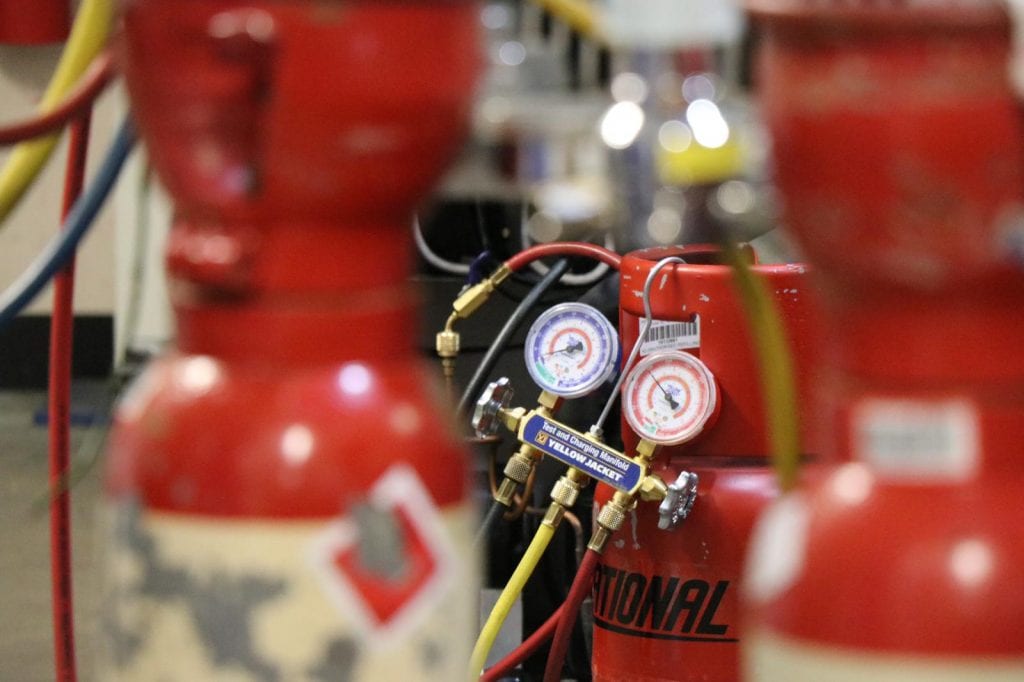 We supply a wide range of spare parts for sale and for our own use in repairs.
We can also source parts for almost every freezer on the market.
As an additional benefit, Cool Repair automatically gives a warranty of a year on all the repairs carried out. Cool Repair has built solid working relationships with a number of freezer manufacturers and are contracted to undertake warranty repairs and replacement work if a freezer breaks down during the manufacturers warranty period.
0115 975 3743
As the operation of the freezer is the most important part of your sample management, Cool Repair has launched an advice line for any client enquiry concerning supply or repair of their freezers. This service is available during normal office hours and is manned by our experienced engineers: