New freezer purchase and disaster recovery contract
"Cool Repair are at the forefront of freezer technology and were instrumental in our acquisition of the first Daihan dual compressor freezers to the UK.  MTS Cryostores' comprehensive Disaster Recovery cover provides us with peace of mind in the event of freezer failure. Excellent service from well trained personnel"
Sarah Sims, Corporate Compliance Director.

Freezer Calibration
"Your Engineer was really professional and we will be sure to use Cool Repair again. I will recommend your services to the other research teams"
Natalie Pennington, St Helens & Knowsley Trust, Merseyside

Freezer Repair
" Your Engineers did a great job, I had a couple of lab staff say they were very pleased with the job (they were very chuffed with the extra de-icing and fixing the seal)"
Susan Francis Laboratory Manager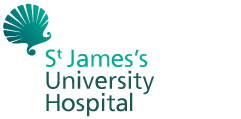 New freezer purchase and freezer repair
"Your Engineers were polite and helpful when they arrived at our facility to deliver the freezer. Please pass on my thanks to all at Cool Repair for your efforts in affecting the repair on our broken freezer and ensuring that the couriers got the unit back to us ASAP"
Ken Eggleton Chief Biomedical Scientist.

Freezer breakdown and hire
"Cool Repair have provided a thoroughly conscientious and professional service to us in a timely, approachable and friendly manner. As an example of their service to us we had a -80 freezer breakdown and a loan freezer was provided for us by 9am the next day"
Matt Henderson Biomedical Scientist

Freezer Purchase
"Once again it was a delight to have you on site, our team is super happy with the our new freezer."
Helena Davis-Fawcett Administrator & PA