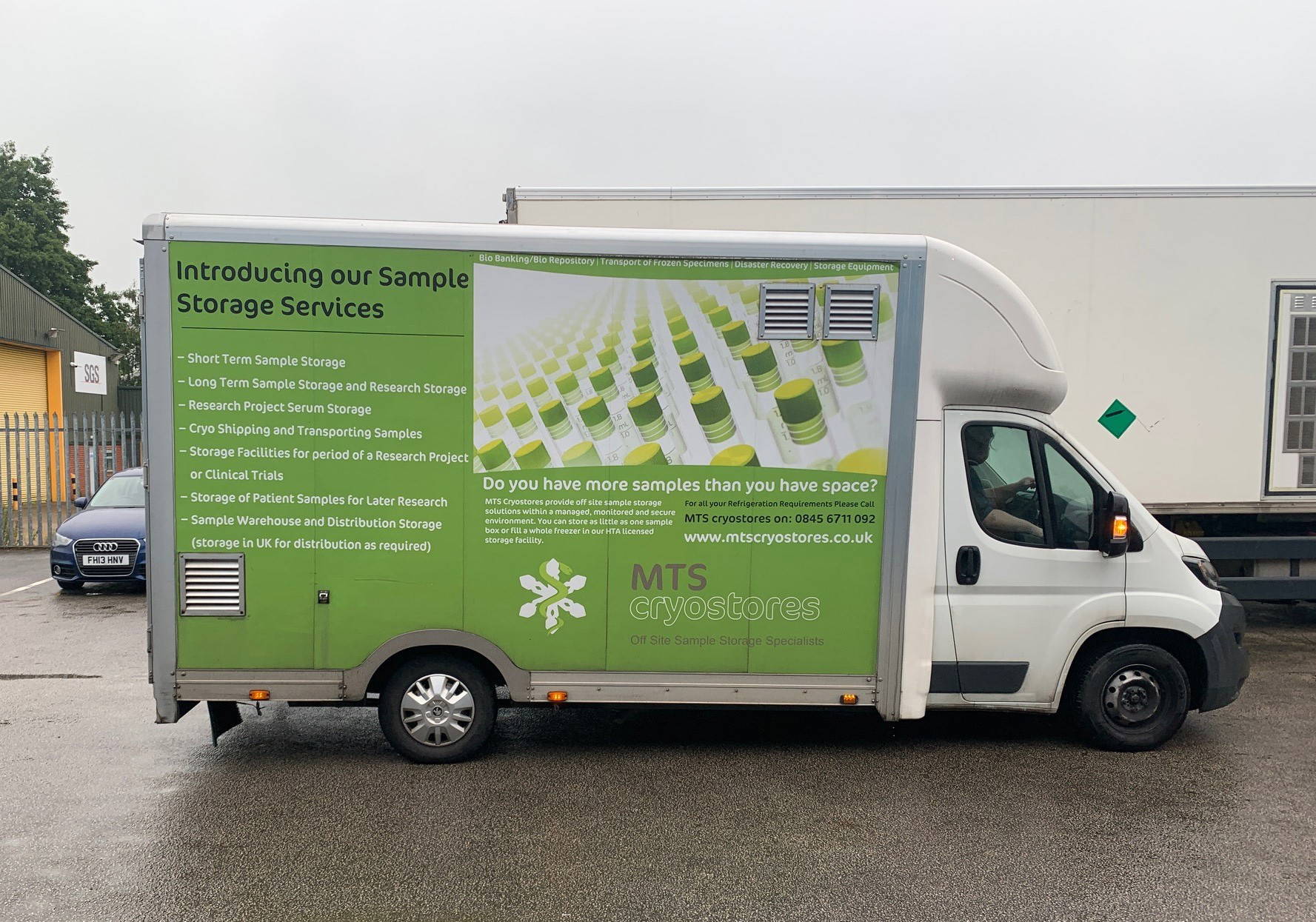 Transport is available for your samples anytime and anywhere located within the UK. We can arrange to collect your samples via a specialist courier using dry ice, ice or by using a temperature-controlled van. We are ADR certified (The carriage of dangerous goods by road) which allows us to collect your complete freezer including samples and connect it to an on board diesel generator, ensuring a constant energy supply to the freezers and maintaining sample integrity.
If you are moving laboratories we are happy to help, using our expertise we can move any freezers that you have on site and transport them from your current lab to your new one using our truck fitted with on board generator to keep your samples safe.
Need help moving the rest of your lab equipment? We have many trusted partners that specialise in moving laboratory equipment.
Get in touch to find out more.